With over 20 years' experience as a licensed contractor, Terra Contracting is Nevada's leading expert on Helical Pier Solutions for your foundation and soil issues. Our team provides Engineering, Manufacturing, and Installation. Terra is licensed in Nevada, Arizona, Idaho and California. We also perform work in Texas, New Mexico, and on Government projects throughout the United States.
NEW CONSTRUCTION
RESIDENTIAL AND COMMERCIAL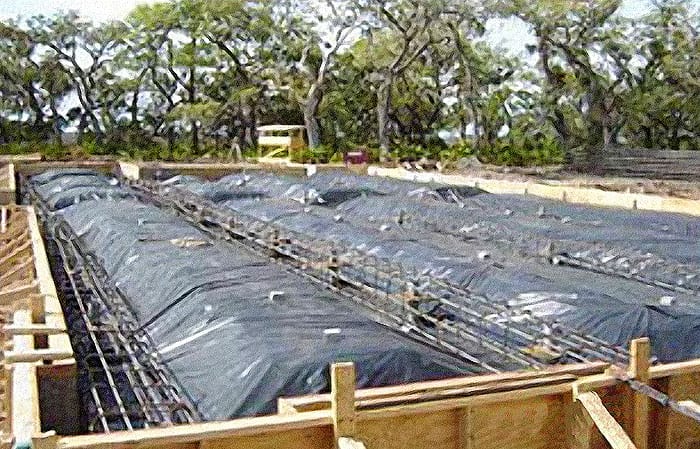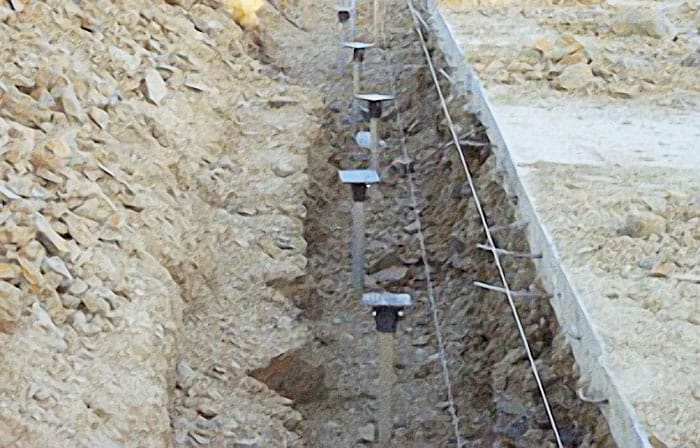 Notice the piers installed in each grade beam. These piers were installed to transfer the weight of the structure from the unsuitable top soil to solid strata below.
FOUNDATION REPAIR
RESIDENTIAL AND COMMERCIAL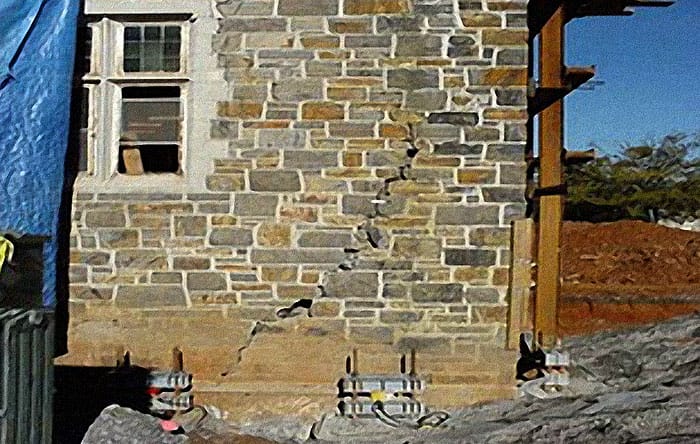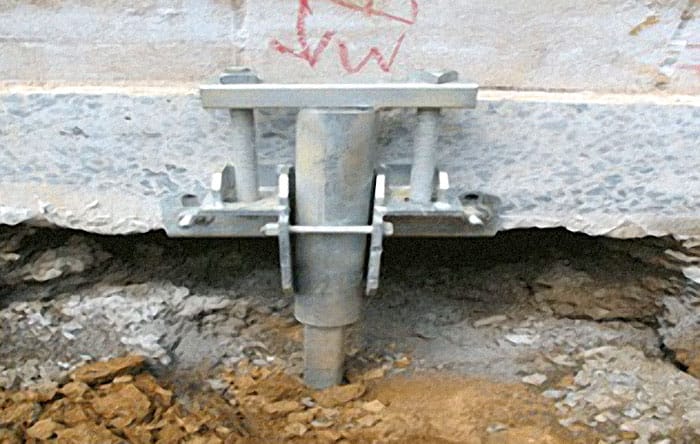 Foundation repair involves a helical pier and a foundation repair bracket. The pier is turned into the soil. A repair bracket is then used to attach the pier to the foundation supporting the structure and transferring the weight to the bearing strata below.
BOARDWALKS & WALKWAYS
Environmentally Friendly Above-Ground Trails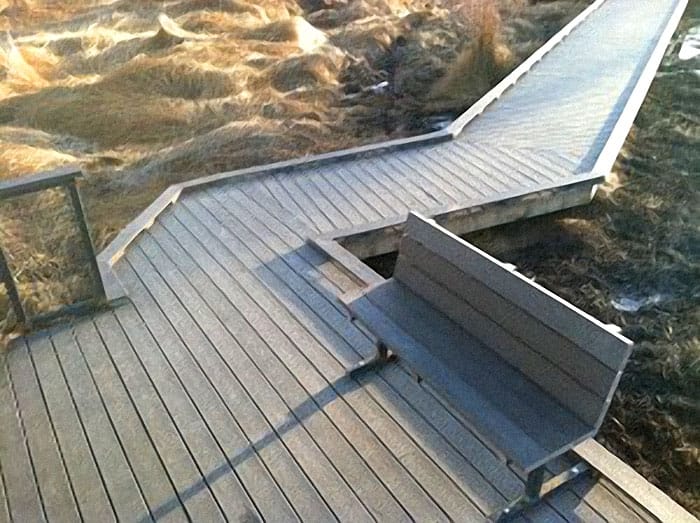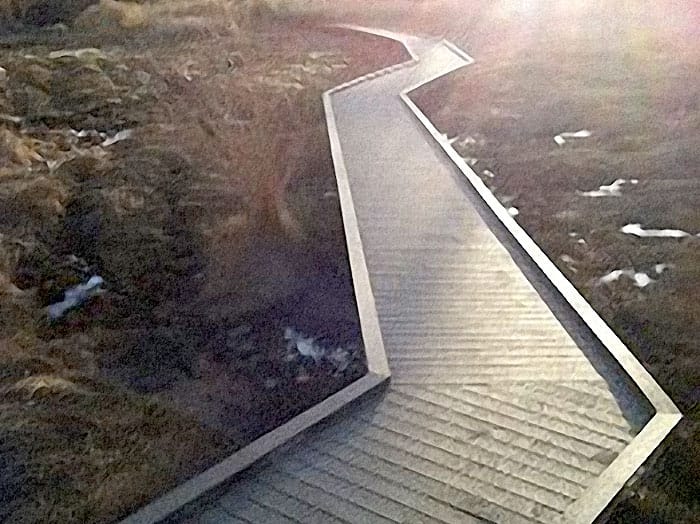 These walkways can be installed with little or no disruption to the environment, using piers, as opposed to concrete that may leach chemicals into the soil. The installation process includes building a small section of the walkway, driving the piers and placing the section of the boardwalk onto the piers, then building the next section. The process is continued until the walkway is complete. This is a green process, ensuring the surrounding area and/or groundwater are not disturbed or contaminated.
Shoring and Soil Stabilization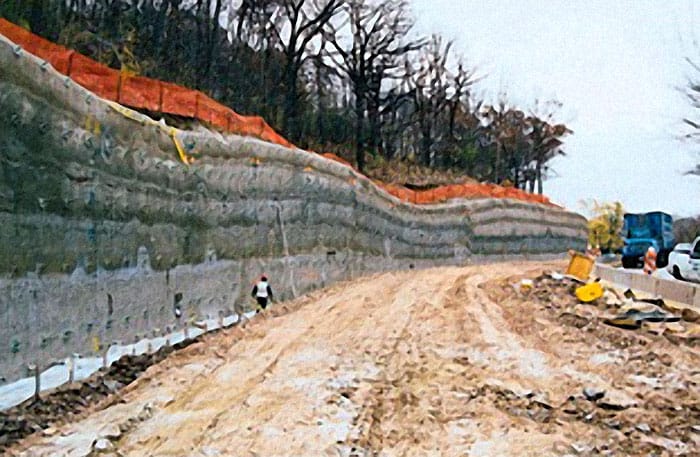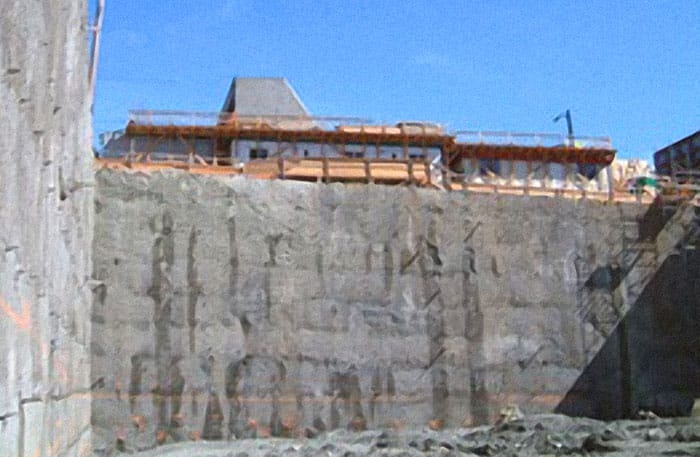 Helical piers are installed, wire mesh and/or rebar are installed tying to the Piering System. Shot-crete is sprayed onto the mesh or rebar matting and can be finished to a smooth face (used as an outside form) or finished and colored to look like surrounding rock faces. As opposed to other systems, a helical pier system can be easily withdrawn if the tie-backs are not allowed to remain in public right-of-ways or on private property.